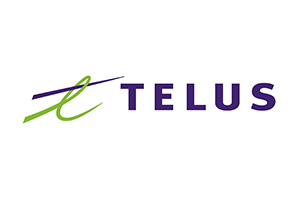 Telus selects Witbe's Automated IPTV Testing Solution
Press Release | February 28th, 2012
Telus selects Witbe's Automated IPTV Testing Solution
New York, February 28, 2012 —
Witbe, a leading developer of Quality of Experience (QoE) monitoring solutions for service providers and enterprises, today announced that TELUS has selected their technology to perform automated verification of new features and functionality for its Optik TV platform.
Due to the growth of the TELUS Optik TV service and their quality objectives, the number and complexity of functional test cases has increased significantly. Furthermore, as TELUS Optik TV set-top-Boxes (STBs) and service features become more sophisticated with interactive elements, testing time becomes more intensive and complicated. This may create a potentially heavy Quality Assurance (QA) workload before launch time. Witbe's QoE technology will help ease that workload.
Before using Witbe's technology, the Optik TV QA team at TELUS performed these necessary repetitive tests manually, which was both time and labour intensive. Using Witbe's automated test devices called Robots, which replicate the real-life actions of a TV viewer, the QA team is better able to:
Automate feature test and functional regression test scenarios for Optik TV STBs
Perform more complex and dynamic functional regression test scenarios
Schedule automated testing to take place outside normal business hours
As a result, the certification time cycle was reduced enabling QA analysts more time to focus on other QA activities.
« TELUS is pleased with how the Witbe Robots have simultaneously improved our QA process and boosted efficiency," said Ibrahim Gedeon, Chief Technology Officer, TELUS. "Based on these positive results we will expand our partnership with Witbe and introduce further automation into our process as part of our continuous improvement cycle for product quality. »
« We are proud that TELUS, one of our very first large-scale Canadian IPTV Service Provider customers, has chosen to trust our global testing and monitoring solution," said Jean-Michel Planche, President of Witbe. "The Witbe Robots are now a part of the Optik TV quality assurance processes. This technology will assist the TELUS team as they continue to provide a quality IPTV service experience to all TELUS Optik TV subscribers. »
Witbe Robots is the leading QoE solution able to test and monitor audio and video from behind Set-top boxes, residential gateways, iPhone, iPad, Android smartphones and tablet devices.
About TELUS
TELUS (TSX: T, T.A; NYSE: TU) is a leading national telecommunications company in Canada, with $10.3 billion of annual revenue and 12.6 million customer connections including 7.2 million wireless subscribers, 3.6 million wireline network access lines, 1.3 million Internet subscribers and more than 450,000 TELUS TV customers. Led since 2000 by President and CEO, Darren Entwistle, TELUS provides a wide range of communications products and services including data, Internet protocol (IP), voice, entertainment and video.
In support of our philosophy to give where we live, TELUS, our team members and retirees will, by year-end 2011, have contributed $245 million to charitable and not-for-profit organizations and volunteered 4.1 million hours of service to local communities since 2000. Eleven TELUS Community Boards across Canada lead TELUS' local philanthropic initiatives. TELUS was honoured to be named the most outstanding philanthropic corporation globally for 2010 by the Association of Fundraising Professionals, becoming the first Canadian company to receive this prestigious international recognition.
For more information about TELUS, please visit www.telus.com
About Witbe
Witbe provides the most comprehensive set of solutions to monitor the Quality of Experience (QoE) delivered to any device (PC, tablet, smartphone, set-top box, phone…), over any type of networks (fixed, mobile, OTT…), at anytime, by almost any services platform (business application, website, IPTV, IVR…). Over 400 enterprises on 5 continents, including some of the largest service providers, rely on the Witbe solutions and services to reduce time to market, proactively identify service defaults and raise customer satisfaction. Witbe was founded in 2000 and has offices in New-York, Montreal, Paris, Hong Kong and Singapore. For more information, please visit www.witbe.net.