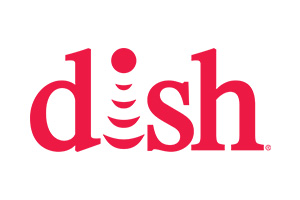 DISH Selects Witbe to Monitor Quality of Pay-TV provider's "TV Everywhere" Service
Press Release | April 16th, 2012
DISH Selects Witbe to Monitor Quality of Pay-TV provider's "TV Everywhere" Service
The NAB Show, LAS VEGAS, April 16, 2012 —
Witbe, a leading developer of Quality of Experience (QoE) monitoring solutions for service providers and enterprises, today announced that DISH Network has deployed its Quality of Experience (QoE) technology for real-time live monitoring of its DISH Anywhere™ service, including the DISH Remote Access app for iOS and Android devices and DISH Online for computers.
Using Witbe's QoE Robots, DISH can now evaluate service availability, measure application performance, check content integrity and measure perceived quality of video streams delivered to computers, smartphones and tablets. Witbe's QoE platform provides comprehensive dashboards with trending key performance indicators (KPIs) and smart real-time alerting designed to identify issues before subscribers do.
« It is critical that our TV Everywhere services offer the best user experience, no matter which device our customers use," explains Vivek Khemka, vice president of product management at DISH "The Witbe QoE solution gives us access to highly granular dashboards that help us make appropriate decisions when driving our services and supporting our customers."
The Witbe QoE Robots run continuous tests by replicating user actions on tablets, smartphones and PCs through Wifi or 3G/4G cellular network. Just like a regular user, the robots log into servers, browse program guides, watch Live TV, configure DVR, watch recorded content, order on-demand video and more.
"Networks and service platforms have become so complex, that ensuring quality for video delivery services requires state-of-the-art technology," explains Jean-Michel Planche, president of Witbe. "We are very proud that DISH selected our approach for quality of experience monitoring. We believe this is just the start of an industry underlying trend: putting user-experience first to optimize investment and maximize customer satisfaction."
About DISH Network L.L.C.S
DISH Network Corporation (NASDAQ: DISH), through its subsidiary DISH Network L.L.C., provides more than 13.967 million satellite TV customers, as of Dec. 31, 2011, with the highest quality programming and technology with the most choices at the best value, including HD Free for Life. Subscribers enjoy the largest high definition line-up with more than 200 national HD channels, the most international channels, and award-winning HD and DVR technology. DISH Network's subsidiary, Blockbuster L.L.C., delivers family entertainment to millions of customers around the world. DISH Network Corporation is a Fortune 200 company. Visit www.dish.com
About Witbe
Witbe provides the most comprehensive set of solutions to monitor the Quality of Experience (QoE) delivered to any device (PC, tablet, smartphone, set-top box, phone…), over any type of networks (fixed, mobile, OTT…), at anytime, by almost any services platform (business application, website, IPTV, IVR…). Over 400 enterprises on 5 continents, including some of the largest service providers, rely on the Witbe solutions and services to reduce time to market, proactively identify service defaults and raise customer satisfaction. Witbe was founded in 2000 and has offices in New-York, Montreal, Paris, Hong Kong and Singapore. For more information, please visit www.witbe.net.