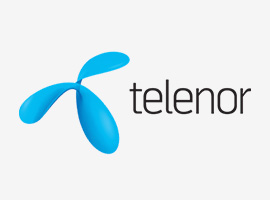 Telenor Deploys Witbe's Test Automation Technology for Multiscreen Services
Press Release | 9th September 2014
Telenor Deploys Witbe's Test Automation Technology for Multiscreen Services
Paris, 9th September 2014 — 
Witbe, the next generation QoE test and monitoring company, today announced that Telenor, the incumbent Norwegian telecom operator, has selected its solution to automate the testing and validation processes of Canal Digital Kabel TV multiscreen services.
Telenor will be using Witbe's latest solution for end-to-end functional, performance and robustness testing of HD video services. Delivered in a pre-assembled rack, it includes Witbe's latest Robots that can test in parallel multiple Full HD streams without downscaling, and support ZigBee RF4CE remote controls.
The automation solution will be integrated with HP Quality Center as part of the organization-wide validation process to help the QA teams to reduce the time-to-market and increase the quality of every release.
"We looked out many proposals from a range of suppliers worldwide and Witbe turned out to be the best positioned to meet up all our requirements: Multiroom and Multiscreen environment, cross-devices interactions, and RF4CE remote controls" says Øystein Andreassen, Technical Manager TV & Multimedia Services. "We were also appealed by the plug-and-play rack which is ideal to overcome the hassle of integration. We can now rely on this powerful instrument to quickly validate our new releases and to guarantee an optimal user experience"
About Witbe
Since 2000, Witbe offers an award winning approach to ensure the Quality of Experience actually being delivered to the end-users of any interactive service (telephony, video, Web, etc), on any device (PC, smartphone, set-top box, etc), and over any type of network (fixed, mobile, OTT, etc). Leading innovations in the QoE industry, Witbe boasts over 200 clients worldwide. National telecoms operators, cable operators, broadcasters, video content providers, set-top boxes manufacturers and iOS/Android apps developers, all rely on Witbe's measurements. Witbe has offices in Paris, New York, Montreal, and Singapore.
About Telenor
Telenor is the incumbent telecom operator in Norway, with a history of more than 150 years. Telenor's service portfolio includes fixed-line and mobile telephony, broadband and datacom services for residential and business customers, as well as a broad range of wholesale services. Telenor Norway's main legal entities are Telenor Norge AS, Datametrix AS and Canal Digital Kabel TV AS. www.telenor.com