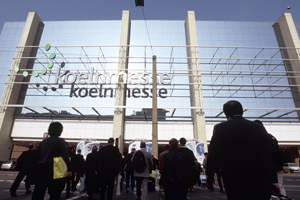 Witbe at AngaCom 2016 – Booth #L35
Witbe at AngaCom 2016 – Cologne
booth #L35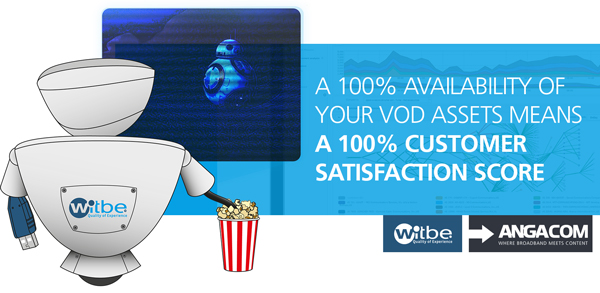 Nothing will hurt your business more than unavailable content a customer just paid for, or frozen pictures in the middle of a popular TV show.

The Witbe Robots act like your End-Users and help you track platform's breakdowns, missing assets and unwatchable content. Our appliances use your services and are able to proactively detect & locate any error on your critical services, through any network —mobile, Internet, cable, fiber—, with any of the devices that matter to you —STB, PC, iOS, Android. Service degradations are immediately identified and reported; customers are kept satisfied and loyal.


At AngaCom, in Cologne, June 7-9th on booth #L35 - Hall 2, join us and discover how our Robots can change your Service's Quality of Experience:

• Launching or expanding your VoD Service? The Witbe Robots monitor it, as a real human would, but 24/7, carefuly ensuring that the platform and every offered asset are actually available to your customers
• Inserting dynamic ads within your content? Validate their presence, prevent any instructing party's fee, and guarantee your revenue with Witbe's exclusive technologies
• Looking to enforce your SLAs? Pay exactly for what your customers get with Witbe Smartping and Witbe Earth, tracking down in real-time your third-party CDNs' performances

We look forward to meeting you on our booth booth #L35 - Hall 2!

Cheers,

The Witbe Team