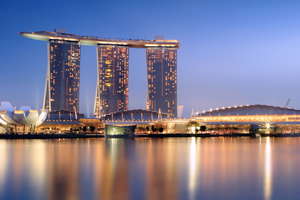 Witbe at CommunicAsia 2016 – Booth #BJ3-07
Event | May 31st – June 3rd, 2016
Witbe at CommunicAsia 2016 –
booth #BJ3-07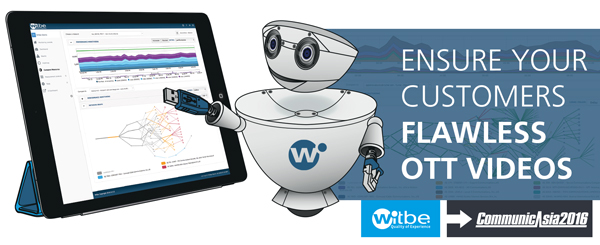 Keep your customers away from the competition. Offer them perfect OTT Services, and make sure they stay loyal to you.
The Witbe Robots act like your End-Users and help you reduce churn. Our appliances use your services and are able to proactively detect & locate any error on your critical services, through any network —mobile, Internet, cable, fiber—, with any of the devices that matter to you —STB, PC, iOS, Android. Service degradations are immediately identified and reported; customers are kept satisfied and loyal.

At CommunicAsia, in Singapore, May 31st - June 3rd on booth #BJ3-07, join us and discover how our Robots can change your OTT Service's Quality of Experience:
• Seeking to keep your customers happy with flawless OTT Videos Streams? The Witbe Robots monitor and rate your content's audio and visual quality, as a real human would. They do it 24/7, ensuring that the quality of your videos matches with the quality you pledged to deliver.
• Looking to enforce your SLAs? Pay exactly for what your customers get with Witbe Smartping and Witbe Earth, tracking down in real-time your third-party CDNs' performances
• Inserting dynamic ads within your content? Validate their presence, prevent any instructing party's fee, and guarantee your revenue with Witbe's exclusive technologies
We look forward to meeting you on our booth booth #BJ3-07!

Cheers,

The Witbe Team