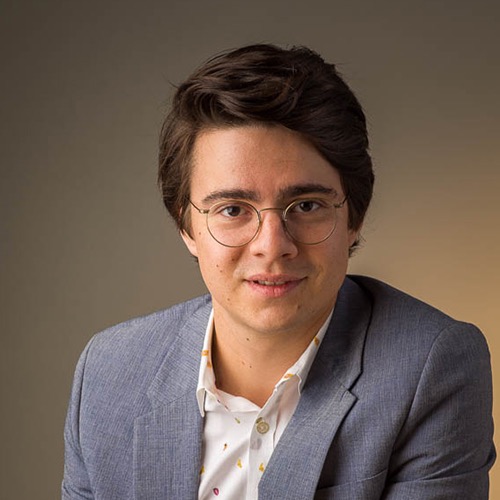 Witbe nominates Mathieu Planche as new CEO of the company
Press Release | April 8th 2019
Witbe nominates Mathieu Planche as new CEO of the company
Paris, France – April 8th, 2019
–
Witbe
(Euronext Growth – FR0013143872 – ALWIT), the leader in Quality of Experience Monitoring, has appointed Mathieu Planche, previously Witbe's Chief Product Officer, as the company's new CEO. Former CEO Marie-Véronique Lacaze will continue to serve in her role of Chairman of the board and President of the company.
Marie-Véronique Lacaze co-founded Witbe in 2000, with Jean-Michel Planche, who was CEO at the time. Together, they created a new kind of monitoring, based on a simple idea: to improve the quality of digital services, these services need to be monitored, by using them as real end-users would. The technology Witbe invented under Jean-Michel's direction, revolving around proactive, user-centric Robots, measuring the true Quality of Experience delivered to end-users, was a revolution in the field. In the first years of its development, the company became capable of testing every digital service (Internet, voice and video services), on any device (Set-Top-Box, Web, mobile devices, etc), though every network (3G/4G, cable, satellite, etc).
In 2014, Jean-Michel stepped down as CEO to enable Marie-Véronique to achieve their common vision for the company and take Witbe into the next cycle of its development. Under her direction, the company went public, raising 16M€ in the process, and reached new heights. Witbe now has 9 offices around the world, gathering over 150 people, all of them at the service of over 300 customers in 50 different countries. "The last 5 years at Witbe have been an amazing journey", comments Mathieu Planche. "Marie-Véronique enabled Witbe to truly scale up. Becoming CEO is going to help me better assist Marie-Véronique in our mission to developing the company further. I am really excited about the future of our company and cannot wait to see what we will be able to achieve next".
Mathieu Planche holds a MSc in Computer Science from Georgia Tech and from Centrale-Supélec, with specializations in Machine Learning and Robotics. He joined Witbe in 2011 and held a key role in redefining the product lineup that started just before the IPO. In his 3 years as Chief Product Officer, he aimed at fulfilling Marie-Véronique and Jean-Michel's vision, by creating monitoring technologies that were more powerful than ever, while making them simpler to use and easier to deploy. "The products we have been rolling out over the last 2 years are some of the reasons we were able to scale up like we did", adds Marie-Véronique. "Mathieu has all the experience he needs, and all of my support. We are now ready to take on our next challenges: deploying our technology, our Robots and our algorithms everywhere, and making sure Witbe stays the leader in Quality of Experience test & monitoring".
About Witbe
Leading innovation in the Quality of Experience (QoE) industry, Witbe offers an award-winning approach to monitor the Quality of Experience actually being delivered to the end-users of any interactive service, on any device, and over any type of network. Combining hardware and software, Witbe's state-of-the-art technologies have already been adopted by over 300 clients in 45 countries. Telecom operators, broadcasters, application developers: all rely on Witbe to improve the experience they offer to their customers. Founded in 2000, Witbe has offices in Paris, New York, Denver, Montreal, London, and Singapore.
Witbe is a company listed on Euronext Growth (ALWIT.PA).
More info on www.witbe.net.
Contact Witbe: press@witbe.net