The best technology to test all your Smart TV apps
Control the quality of your critical video services on any Smart TV by leveraging the power of Witbe technology
Designed to work on every device, Witbe technology allows you to test any application without requiring any app or device modification. Discover how using the Witbe technology can benefit you when testing and monitoring Smart TV applications.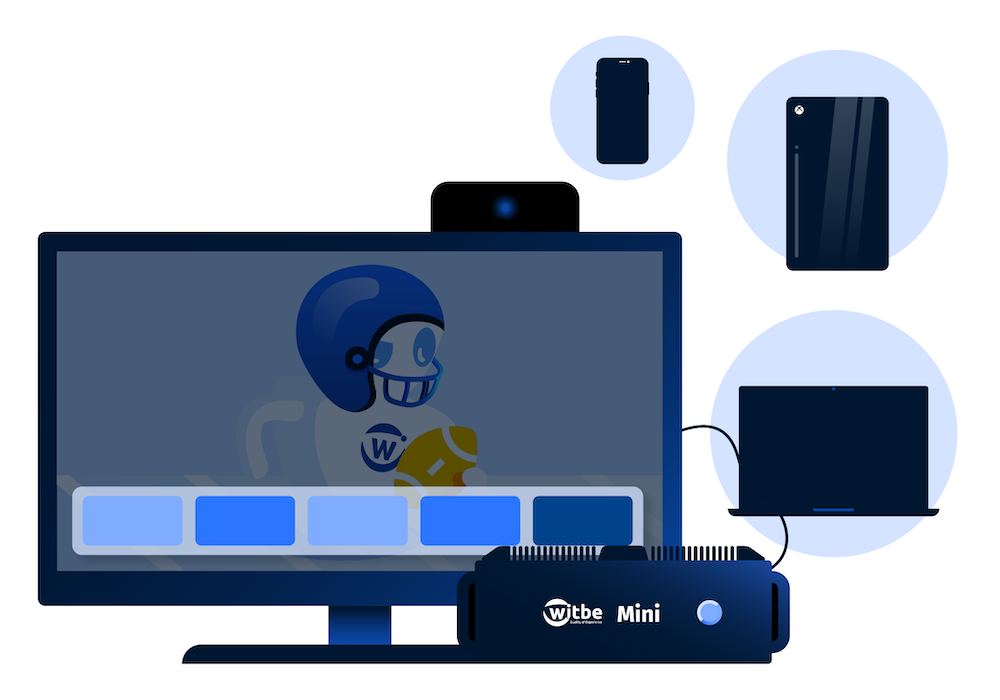 One technology to test your services on any devices
Thanks to our unique non-intrusive technology, Witbe is perfect to test all your Smart TV apps, on any OS — including Android/Google TV, Samsung Tizen, Hisense TV... Our technology is the same for every device and allows you to compare your services on Smart TV, mobile, web, and more. Even if it's running on someone else's OS, you can now test any interaction between your apps and 3rd party or native applications, and benchmark them against your competitors.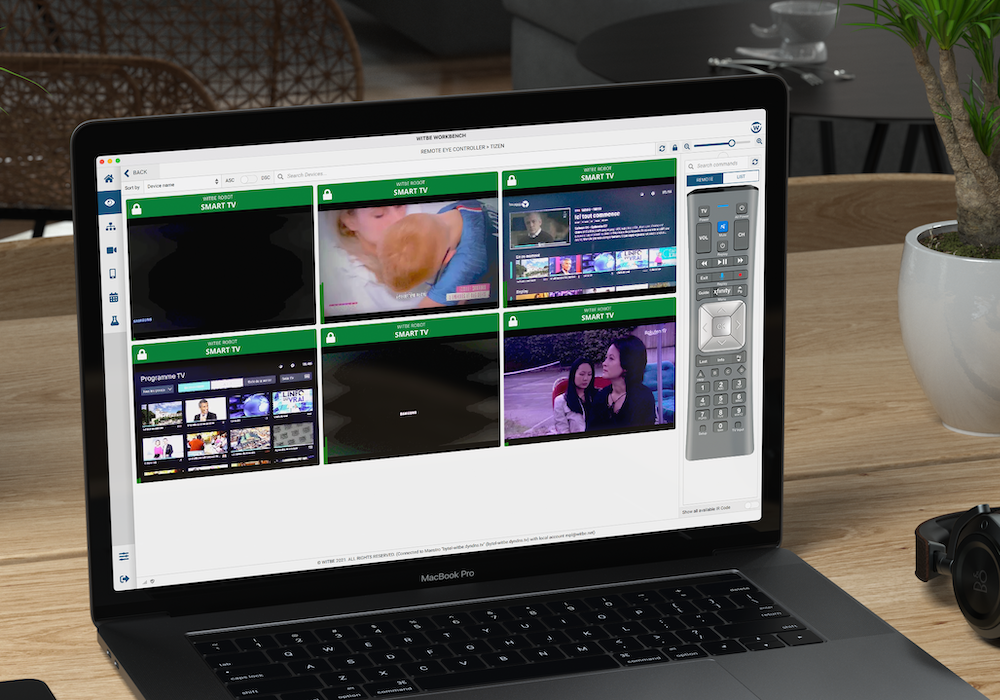 Measure exactly what a user would experience
Witbe robots are designed to replicate the end-user's journey and test exactly what they experience. You can measure the performance and stability of any video streaming application. Thanks to Witbe, control the video and audio quality of any DRM protected content or any streaming technology (HLS, Dash, HBBTV, etc.) and compare it to previous versions of your software, or against any of your competitors.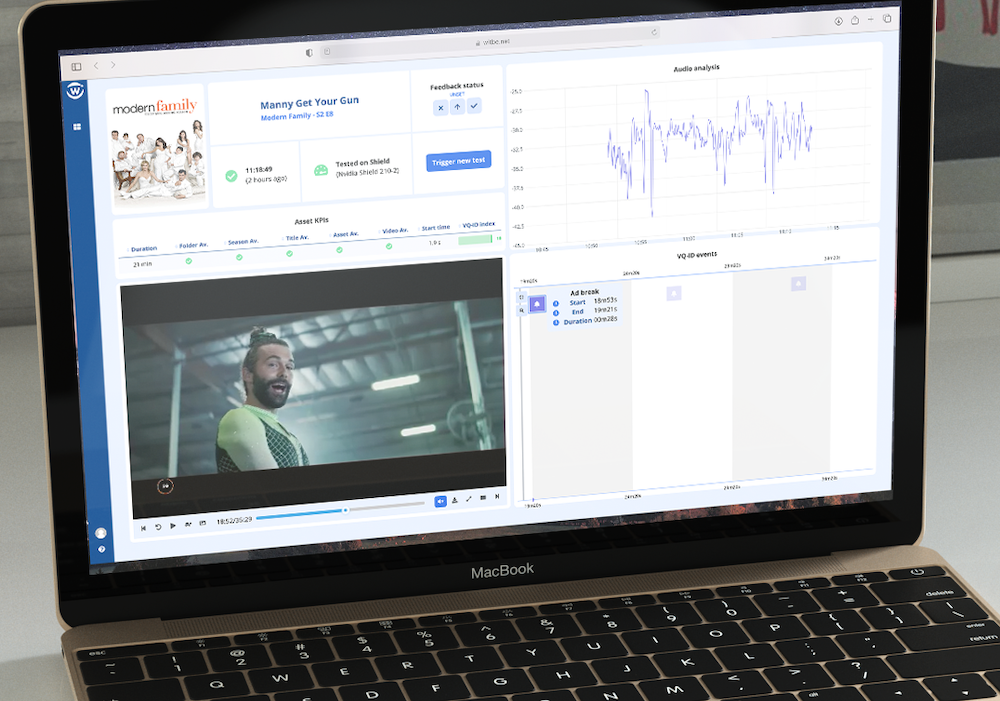 Get a full view of the quality of your services
With Witbe Smartgate, get access to expert-made reports that correctly present the results of the hundreds of tests that your robots ran. It includes all the information you need and offers it to you exactly when you need it. You can either see a general view of your services or drill down on a specific test to know exactly what the robot measured and what went right or wrong. It even includes video recording so you can quickly see what happened.
No space in your office to put your smart TV devices? Our technology is also available in the cloud, ask us! And we can help you perform manual testing from anywhere in the world. Learn now by clicking here!