Remotely take control of all your real devices in the field
The perfect slingbox replacement and much more for any NOC and QA teams
Designed for Network Operation Center (NOC) teams and remote testers, Witbe Remote Eye Controller (REC) lets you control in real-time and on the same screen all your devices in the field. You can take control of real STB / OTT devices to check exactly what your customers see. Use any kind of remote device as if you were in front of your TV even when working from home.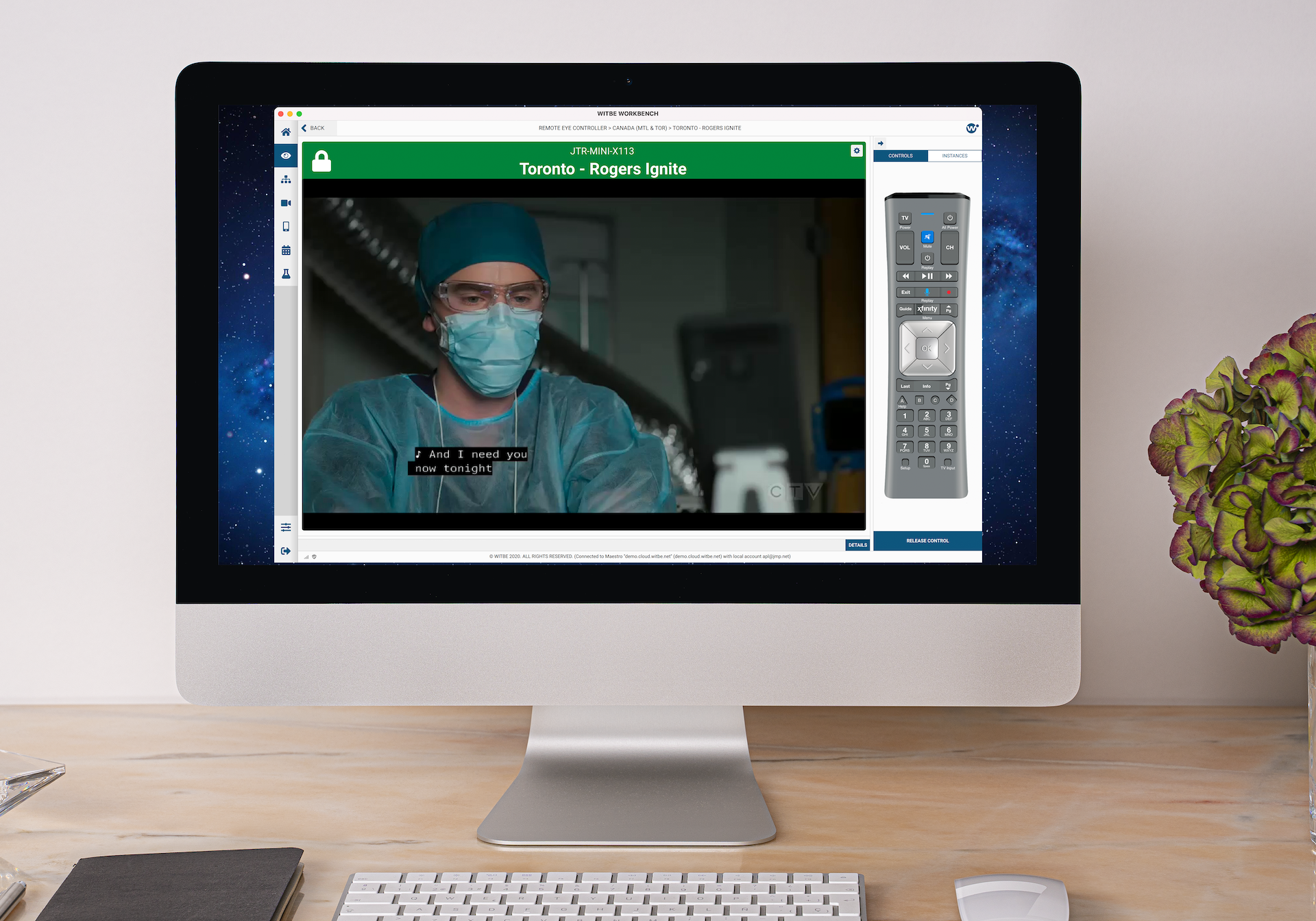 Easily take control of any real devices in the field
Double-clicking on a device screen takes you to a view that includes the real unaltered screen of the device and the real remote next to it. Any team member will be able to take control of a device and troubleshoot from anywhere – even from the comfort of their home. Thanks to the REC, you save yourself the headaches of figuring out how to get the right device to the right person.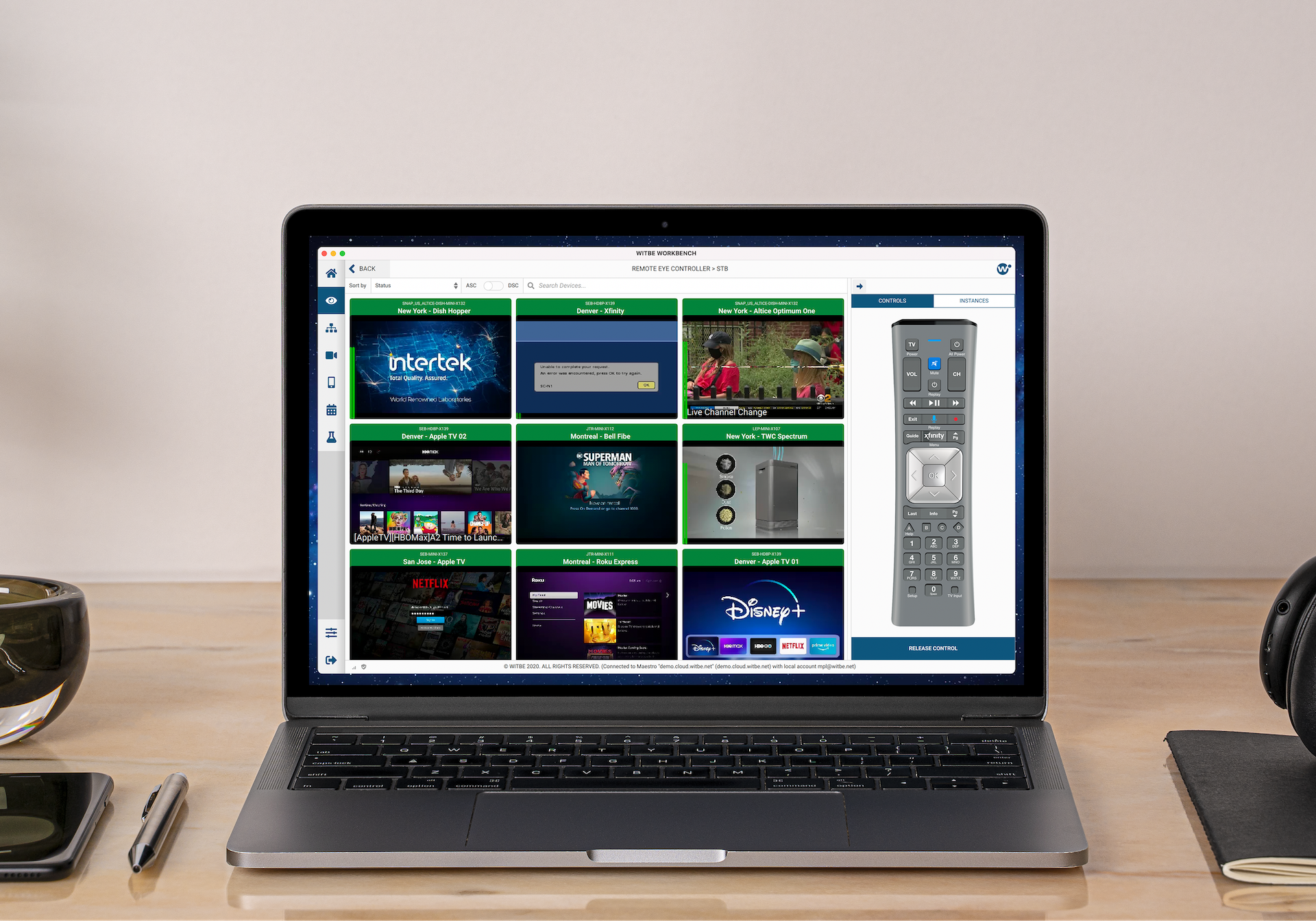 All your devices from anywhere on the same screen
STB, OTT devices, mobile phones, web browsers: The REC aggregates all your devices in the field on the same mosaic. With the Multiview, you can see and hear all the real devices you use for your testing and monitoring. The Audio/Video Quality alerts are displayed in real-time. The mosaic view even lets you efficiently monitor differences among devices: perfect to check lineup updates country-wide or blackouts for a live event.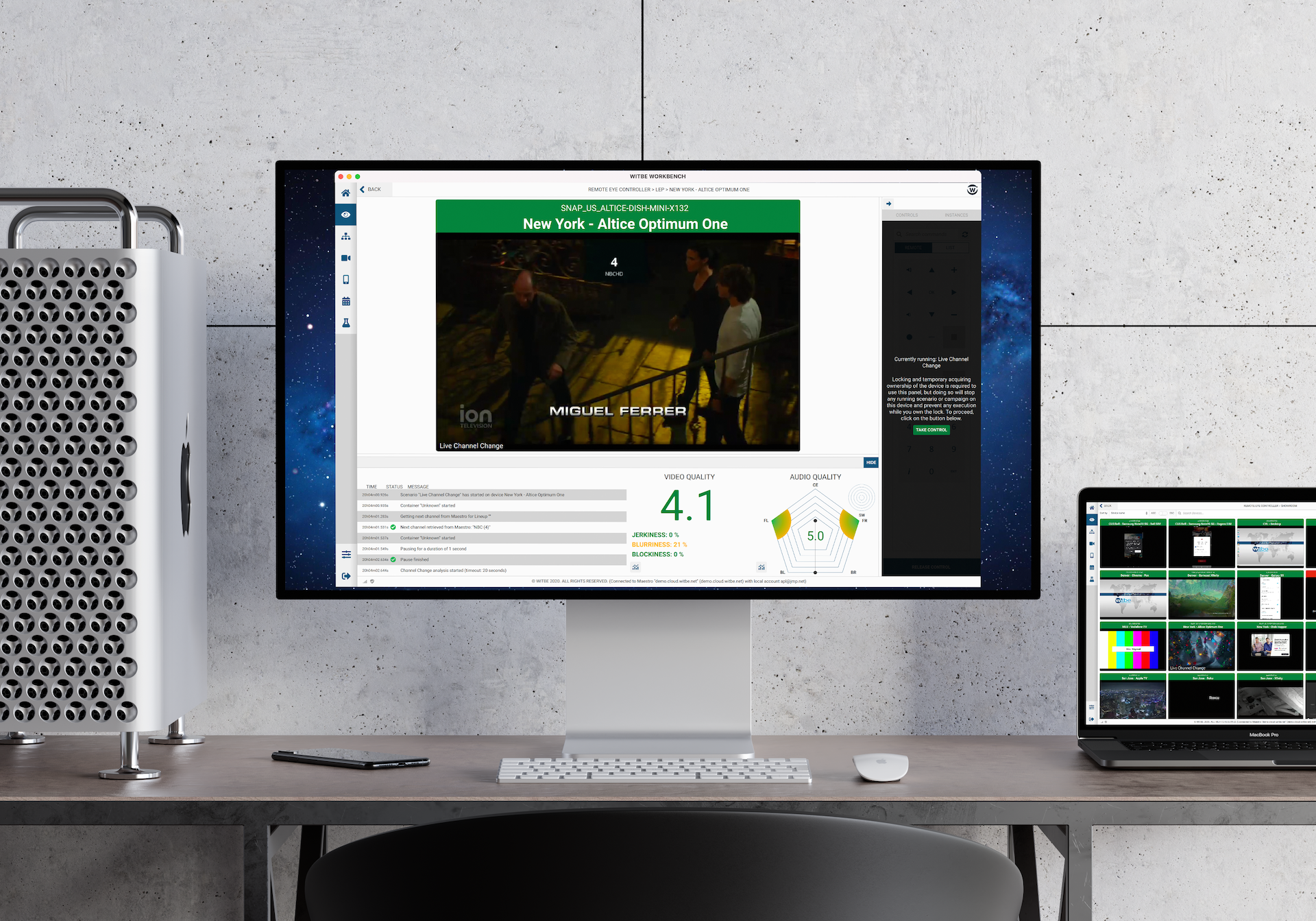 Real devices remote control made for professionals
REC provides secure access with SSO and per user ACL. Get perfect quality with low latency as if you were in front of your TV set. Thanks to plug & play setup, Witbe robots automatically register to your private Hub cloud. You only need secured HTTPS outbound connectivity to have it working in any real-life environment.
And if you want to do more, you can easily set up automated testing to run when nobody is manually taking control of the devices. That's why we call them robots!