New York, United States — July 25, 2023 — Witbe (Euronext Growth – FR0013143872 – ALWIT), the worldwide leader in test automation and monitoring, today introduced Smart Navigate, the company's latest AI-powered algorithm. With Smart Navigate, video service providers can dramatically reduce the time required to script automated tests for set-top boxes and mobile applications. Smart Navigate marks the most recent AI integration for Witbe, who has been using the technology since 2004 to help free service providers from time-consuming and repetitive tasks.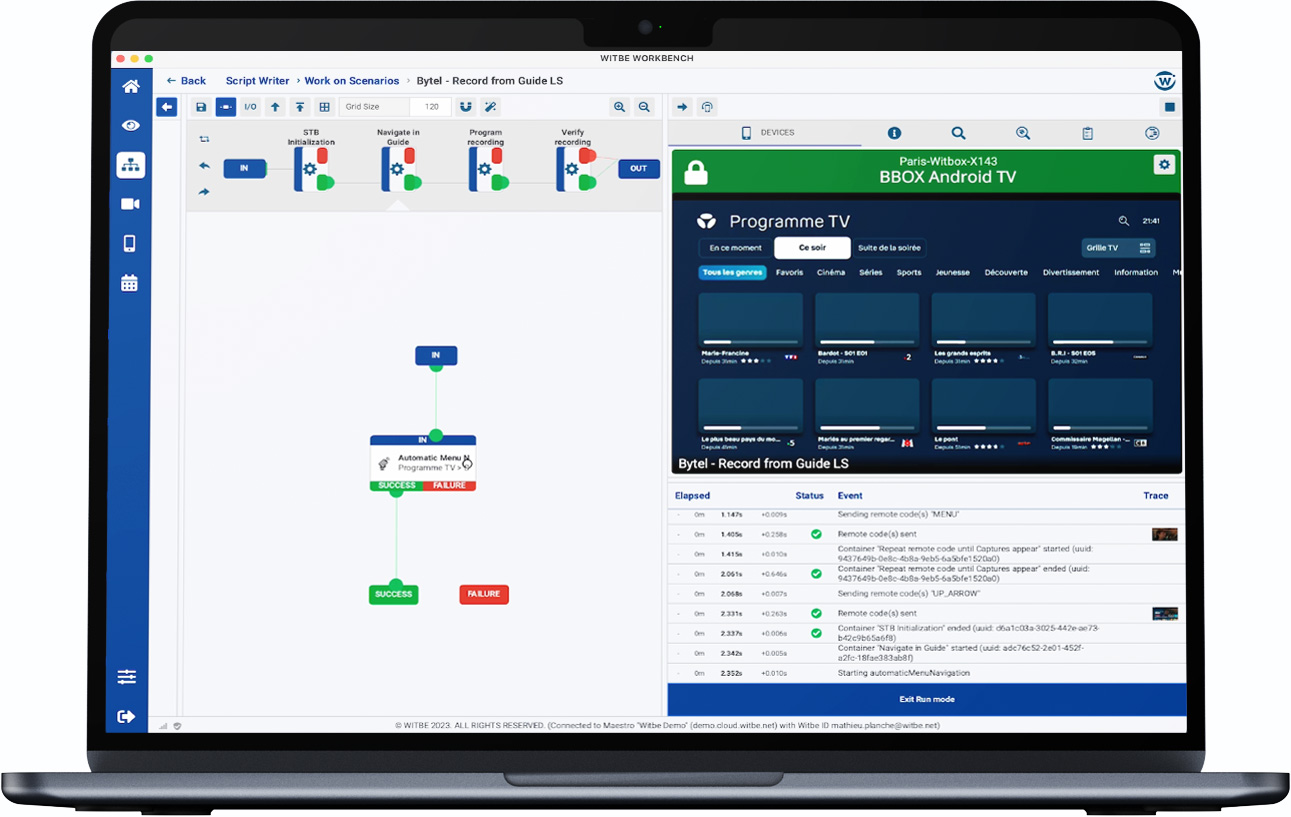 Witbe's automated testing and proactive monitoring technology works on real, physical devices connected to a Witbox, the company's line of testing products. Automated tests are programmed in Workbench, Witbe's scripting software, which now features the new Smart Navigate algorithm. Smart Navigate uses machine learning to automatically understand menu structure and input, allowing tests to browse streaming video apps autonomously and without prior programming. As a result, a Witbox can navigate and test apps without requiring every step of the process to be coded in advance.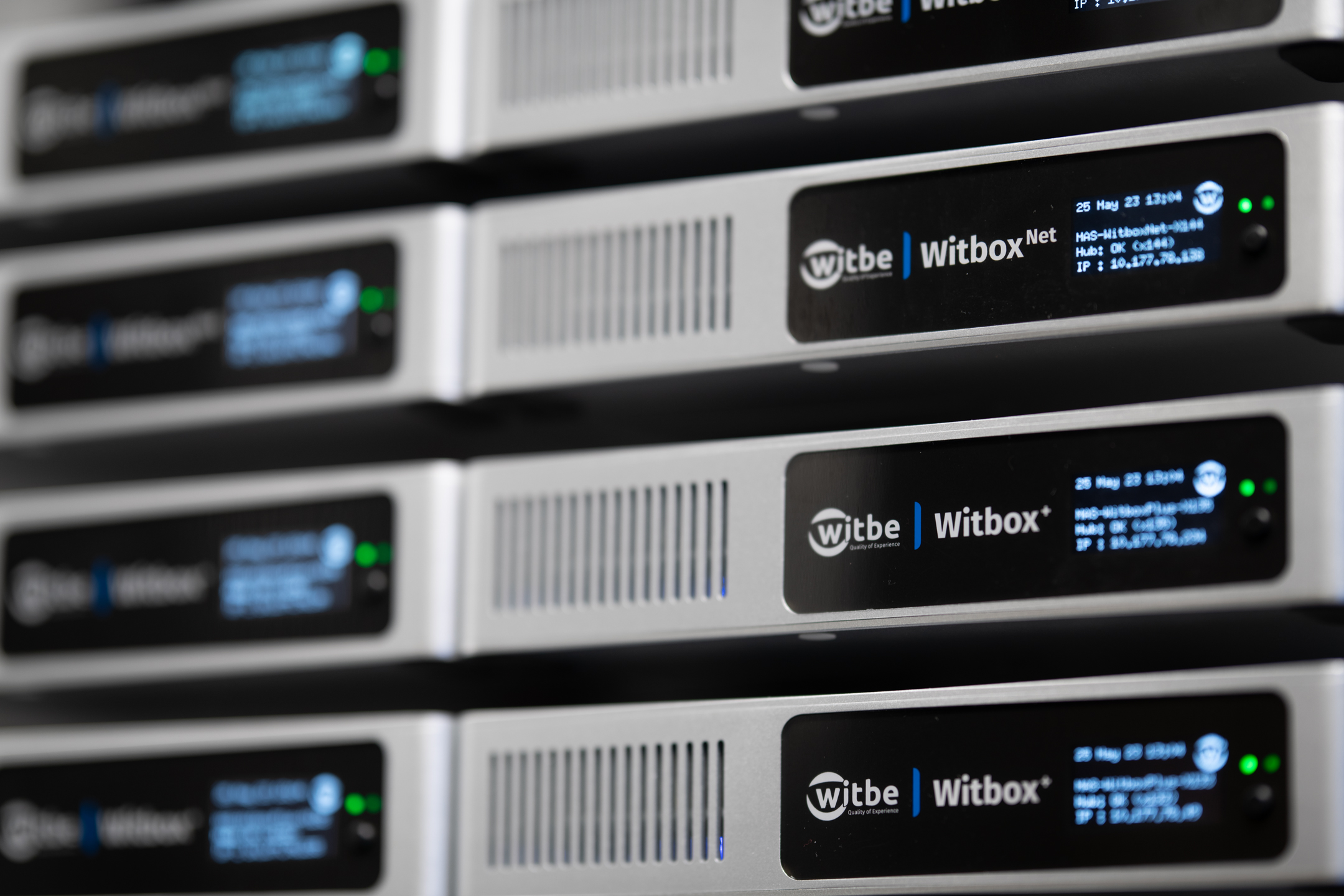 "I am very proud of our team's use of cutting-edge technology to create Smart Navigate," said Mathieu Planche, CEO of Witbe. "It has already been deployed by several streaming video service providers, who have seen it drastically improve their monitoring workload. In fact, in a recent case study, the scripting process was completed up to ten times faster with the help of Smart Navigate. We're excited to now share this breakthrough technology with the rest of the world."
Before Smart Navigate, when programming a test to locate the Video on Demand (VoD) menu in an app, testers would have to code every button press on a remote until the test navigated to the correct menu. They would then repeat this process for every device the app ran on. With Smart Navigate, the code is simply "Go to VoD menu." Through machine learning and computer vision, the test will analyze and understand the menu, undertaking all the necessary steps to arrive where it was programmed to. Furthermore, the prompt will work on any device being tested.
Smart Navigate also has a large impact on testing teams working with a steady stream of updated app versions. Compared to previous programming methods on Workbench, scripting an advanced QA test has gone from a six-hour to a two-hour task. Altering tests to adapt to button location changes or to different devices is now automatic. While updating one thousand tests with a small UI change previously took a month, with Smart Navigate it is now achieved instantly.
Smart Navigate, Workbench, and the entire line of Witbox products are all available now. Contact us today to learn more.