For the past 20 years, we've helped the biggest video technology companies on the market with their STB QA automation needs. They chose us over Stormtest, so today, we want to discuss why you should also consider Witbe as a Stormtest replacement.
We know you're probably busy. So here's the summary: we are a software company dedicated to constantly and consistently innovating and staying on top of all technology trends. We use 100% non-intrusive AI-driven robots to allow you to do more automated tests on any video device like STB, Smartphone, Smart TV, and OTT boxes, without requiring you to hire dozens of specialized engineers to script or test everything manually.
Want to know more on how we do this? Let's get into more details!
1. Always ahead of technological innovations
We were born out of the necessity for new testing methods that the internet sparked. Throughout the life of our company, we dedicated a third of our team to R&D to ensure that Witbe always stays on top of every technological innovation. This lead us to develop our proprietary technology that enables our customers to automatically test any video content – even on Apple TV 4K – with any control type, including any radio frequency remotes (Bluetooth/Bluetooth Low Energy (BLE) and Zigbee/RF4CE), and even voice controls.
It would be too long to list everything that the Witbe Robots can automatically test, so here is a short non-exhaustive list:
Any content on any device: STB, Apple TV, Android TV, Smart TV, Smartphones with the latest version, etc.
Any network: Wifi, 4G, 5G, etc.
Any remote and control type: voice control, Bluetooth/BLE for enable-STBs, Zigbee/RF4CE for Comcast X1 Xfinity, etc.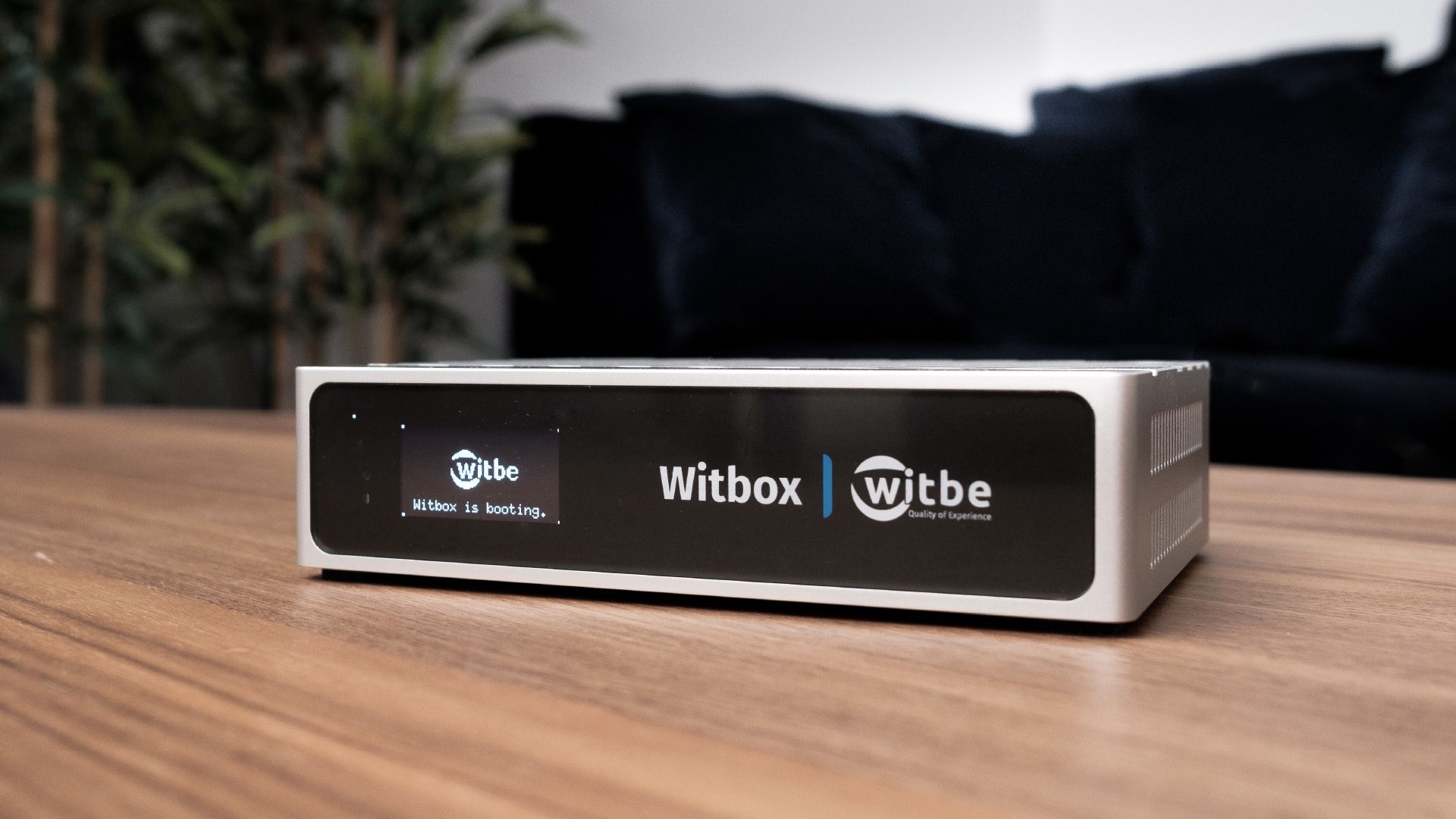 Witbe is a technology company; our talent is in the technology that we provide, which enables you to automatically test any service, on any device, over any network. With us, you don't need to hire dozens of specialized engineers and send them all over the world to test your services. All you need is Witbe, and you'll have one easy-to-use technology that is consistently kept up to date.
2. AI-driven technology
Our approach relies on robots that use AI to help you test any end-user's behavior on any device. Once you've received your Witbe Robot, simply connect the device of your choice to it, and the robots will instantly start working on getting your device ready. And… That's it! You can start getting to work by accessing your device from anywhere in the world, even when you're stuck at home, and by automatically scheduling test cases to test your customers journeys.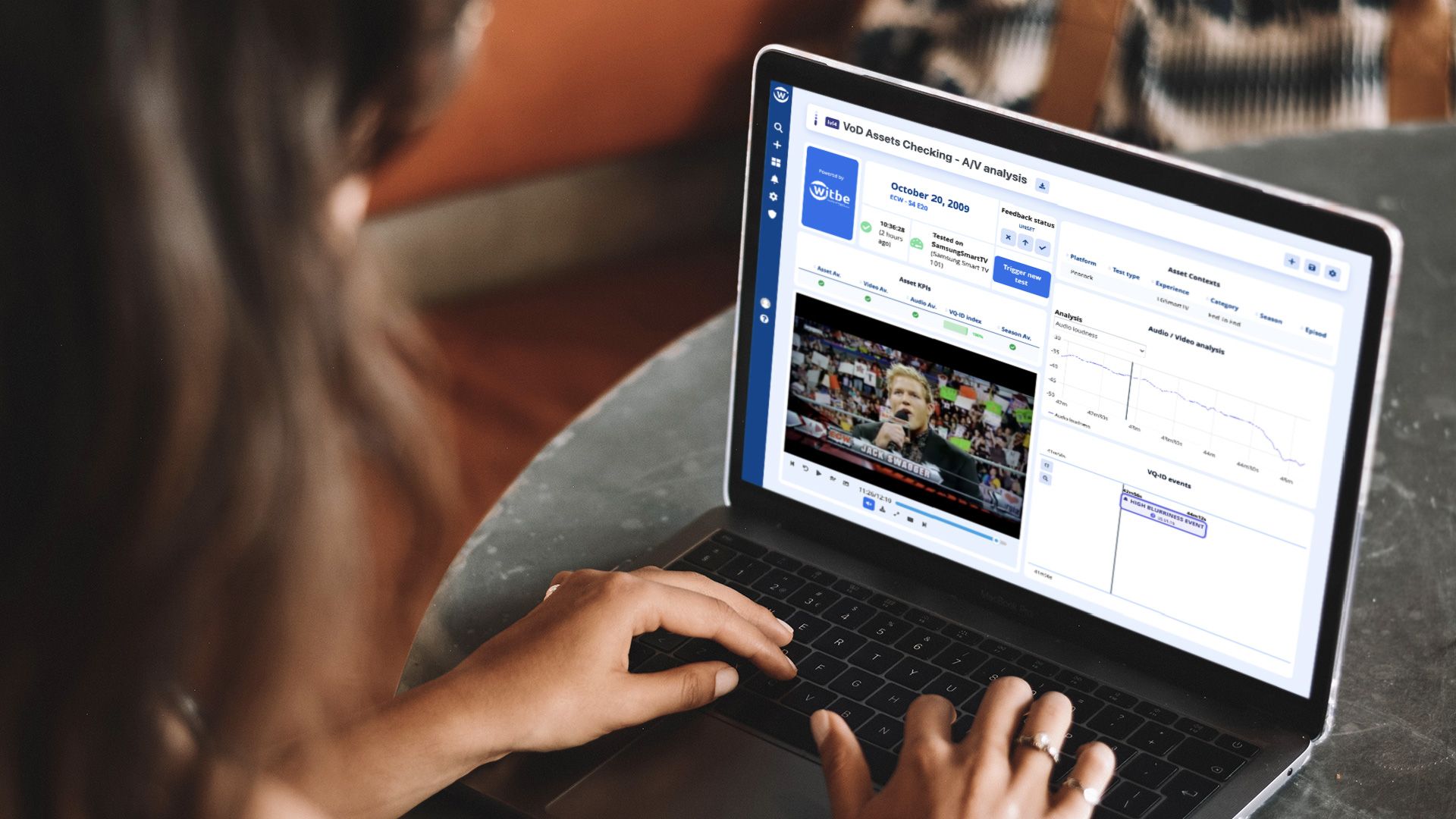 The best part is that Witbe Robots even work when you are not actively using them. Our proprietary AI-driven technology can automatically test your channel lineup, perform audio & video quality analysis across the entire stream duration, and alert you in real-time when they detect something going wrong. All the data measured by our robots are then aggregated and presented in expert-tailored reports, securely available in your browser from anywhere. Those reports include an overview of how your tests went and video recordings and details on each run so that you can see exactly what happened for everything.
3. Non-intrusive and already set up for success
Witbe has everything it needs to allow you to automatically test all your services more efficiently. With its remote access, automatic tests, and expert-made reports, your engineers will have all the tools they need to release new services and software versions with a flawless quality of experience; all of that without you needing to develop anything special or spend thousands of dollars on travel expenses. With Witbe Robots, you will also be able to easily extend your labs to field testing by just adding some of them to friendly users' homes. These new test devices will automatically become part of your available devices pool and ready to run test campaigns. Check out our Witbox to see how small these robots are and how easy it is to set them up.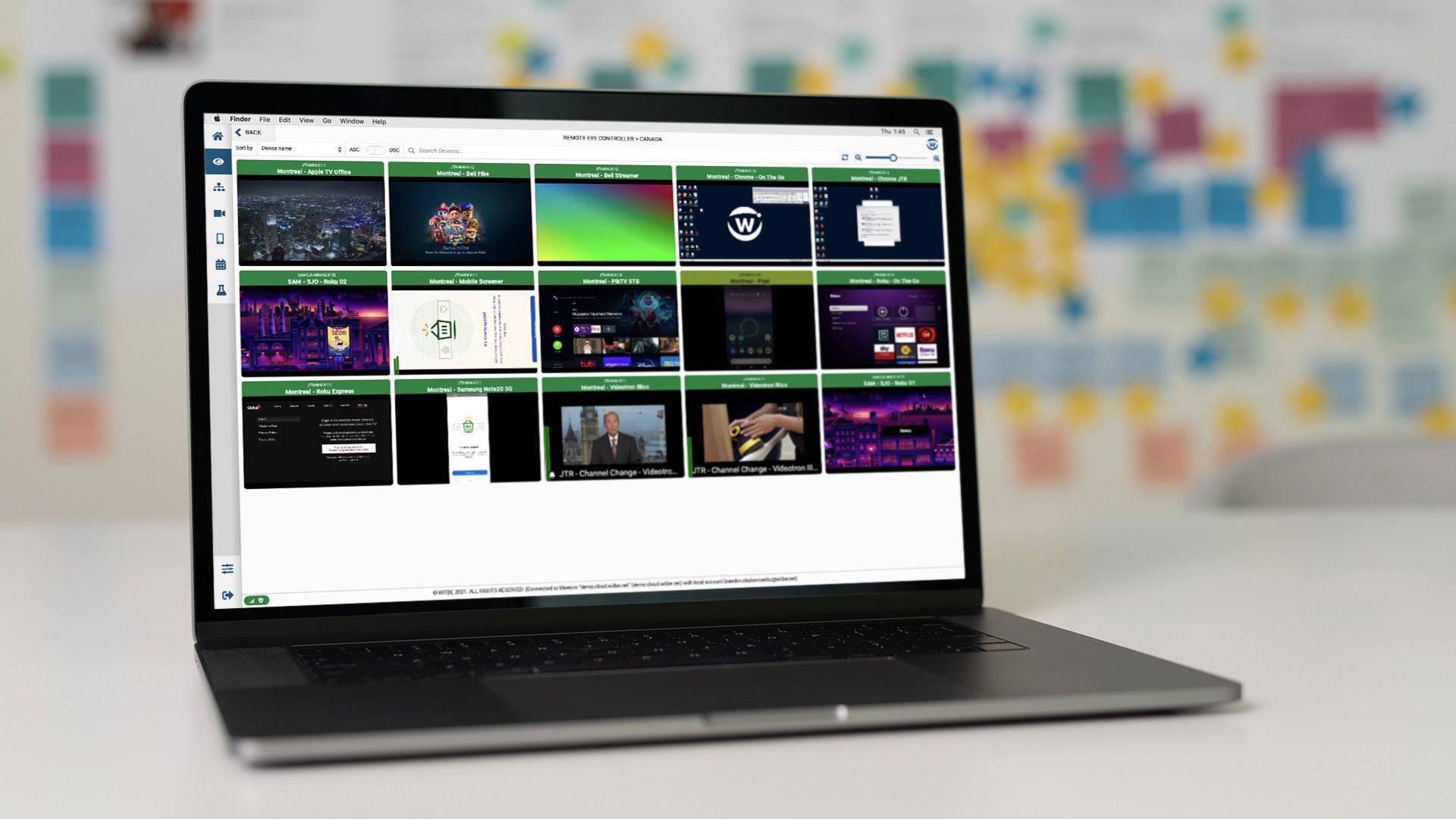 Once your services are launched in production, you are already set up to ensure the best quality of experience. Your production team can use the same system to monitor that the quality stays up to your standards (and of course, you can reuse the same scripts already developed by your QA team), and even benchmark your services against any of your competitors. Since our technology is 100% non-intrusive, it allows you to set up your testing and monitoring without special development and monitor your competitor on the same metrics so that you can objectively say — internally and to the world — that you have the best quality of experience.
If what you've read looks interesting to you, contact us today. Our team will work with you to ensure a flawless and easy transition from Stormtest to Witbe. We guarantee you won't regret it.